Bypass your fog lights on Nissan frontier so they come on with your parking lights using the factory switch.
so here is a little write up on how to bypass your fog lights so they come on with your parking lights using the factory switch.
first go to auto zone, advanced auto, pep boys, what ever you have locally and find an add-a-circuit(also called a fuse tap. looks like this
but you need one for the MINI fuses)
now that you have one remove your under hood fuse panel lid and locate the tail light fuse. this is the fuse you will tap into. also if you want the lights to be able to come on without any other lights you will need to find a different fuse to replace. remove the fuse and put aside.
now cut the connector off the end of the fuse tap as close to the connector as you can. you will need a blade connector and strip a small ammount of wire to hook the blade connector up. you will probably need to grind down the connector some unless you have some very small blade connectors. this can be done with a bench grinder and a pair of needle nose plyers. use a fuse for a guide.
now crimp the connector on the fuse tap and install the tail light fuse in the tap(follow the instructions that came with it). also at this time locate the fog light fuse and remove. install that fuse in the empty slot on the fuse tap.
now install the tap in the tail light fuses spot and connect the blade connector in the "cold" side of the fog light fuse slot. it was the lower of the two.
your fog lights will now come on with the parking lights as well as with the head lights. one note on this, the fogs will stay on EVEN WHEN THE HIGH BEAMS ARE ON. check local laws regarding this.
here are some pics of the final setup.
the whole setup.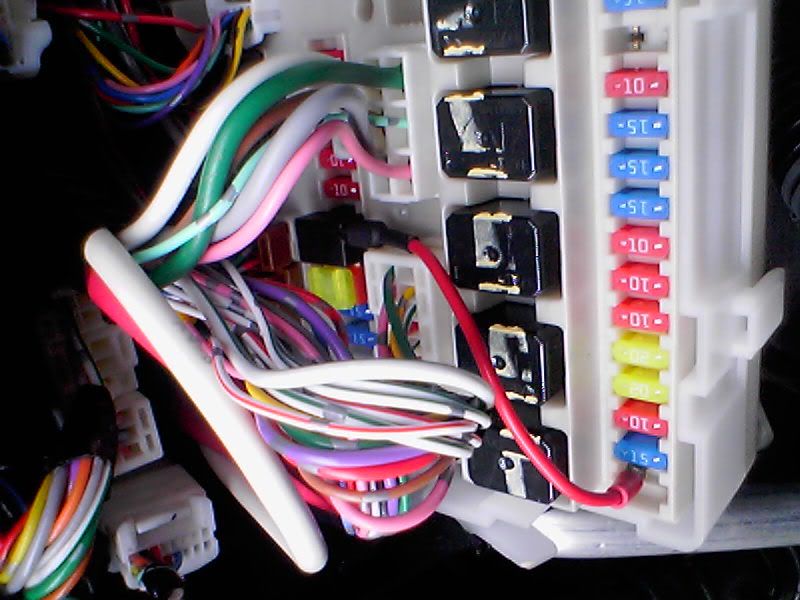 where the fog light fuses was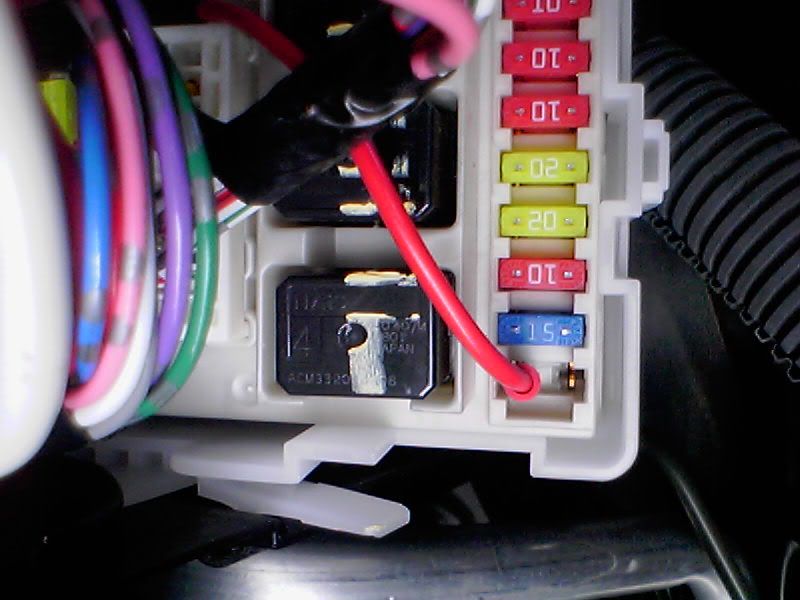 where the tail light fuse was. now where both fuses are.